I didn't post yesterday because it was the husband and I's 3rd anniversary! It was very lovely!
As promised a pic of the new studio! I wish this was a before picture, but its a crappy cell phone pic because the point and shoot was out of batteries and it was just too dusty to expose my good camera. This is post hose down. I took so much junk out of this shed I really should post a pic of the trailer I have loaded down to take to the dump on friday (I just realized that was tomorrow). Anywho, I took one full wheelbarrow load out of just dust and dirt. I finally resorted to washing it down with soap and stuff after a cattle blower (like a leaf blower) would blow out all the dust!
The whole thing will eventually get painted white with a turqoise wall. I've very excited!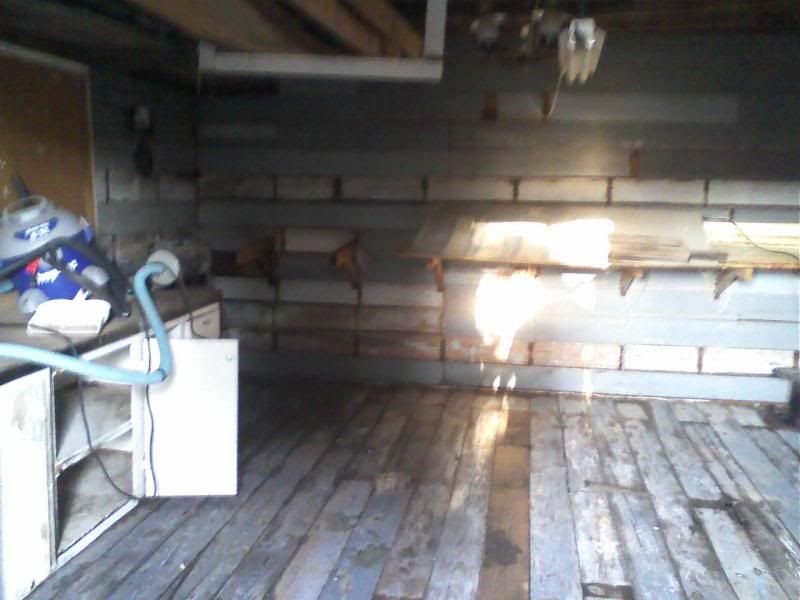 I'll take batteries tomorrow!!